Commission & Collaborations
Do you have any special requests, ideas, or wild inspirations?
Bring them my way, because I absolutely love your inspired ideas. I am a passionate mosaic artist known for turning creativity into breathtaking reality. What gets me excited? Crafting unique, stunning custom pieces that revolve around YOU.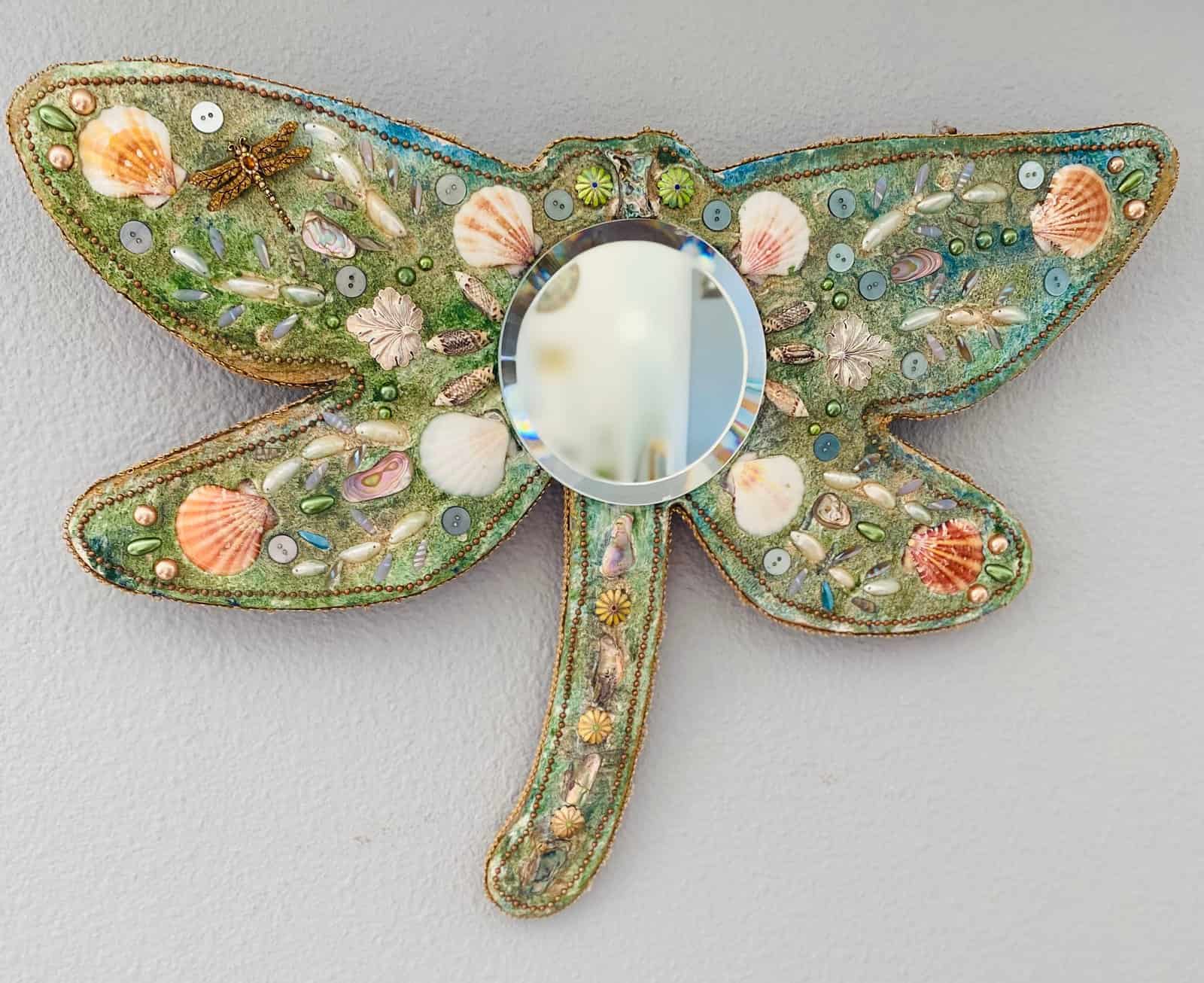 Have you ever imagined having your very own sacred creativity mirror?

Picture this – mirrors in your favourite shape- whether it's mandalas, butterflies, birds, fish, suns, moons, or stars.

It's like owning a piece of art that also serves as a mirror. Now, isn't that a dream come true ?

I can work my mosaic magic on furniture or design a unique wall piece that's made exclusively for you or someone dear to your heart. It's not just art; it's a narrative waiting to be expressed through creativity.

Let's dive into the world of art together and breathe life into your creative visions!
Client Praises
My Quan Yin altar exceeded all my expectations from the packaging,card, and delivery..I will treasure it for a lifetime
Y.C
Artwork is truly inspirational, keeping our souls and oversouls alive..blessed and gorgeous.
N.B
Leslies' artwork is beautiful to look at and a true delight to the soul.
J.L
My Artworks
Here you will find beautiful spirit altars, meditation mandalas, mosaic mirrors, life-size body sculptures, magical wall pieces and more! Most of what you see are from commissions and collaborations. Feel free to contact me with questions or book a FREE consultation.
©Sacred Creativity Studio by Leslie Gibbons. All Rights Reserved.